A Review of Marvel Entertainment's Black Widow
Anyone who knows what transpired in Avengers: End Game is bound to wonder: "Why now?" or "Why start Phase Four with this?" Then again, it's quite obvious. This is Scarlett Johansson's final hurrah in the Marvel Cinematic Universe, 11 years since debuting in 2010's Iron Man 2 and a decade of exchanging mixed signals with Jeremy Renner's Hawkeye. She sure could use the curtain call.
Except, it wasn't the smoothest send-off. Last July, Disney made the movie available for streaming on Disney +, a move which may have pleased the quarantined populace (with access to the platform, at least), but not ScarJo. Later that month, she filed a lawsuit in the Los Angeles Superior Court, alleging that the move siphoned what could have been precious box office earnings. Disney, on the other hand, countered that she would potentially benefit from their decision as well. This sparked a period of intense PR battles that could have led to more ripple effects, if not for the eventual miraculous settlement.
Thankfully, no bridges were burned and, once again, doors are open for more possible collaborations between the previously-at-odds parties. Case in point, a take on the Disneyland attraction, Tower of Terror, is underway.
So, it's a clean slate, as far as that saga is concerned. And, surely, the reopening of Philippine cinemas can contribute to that second wind.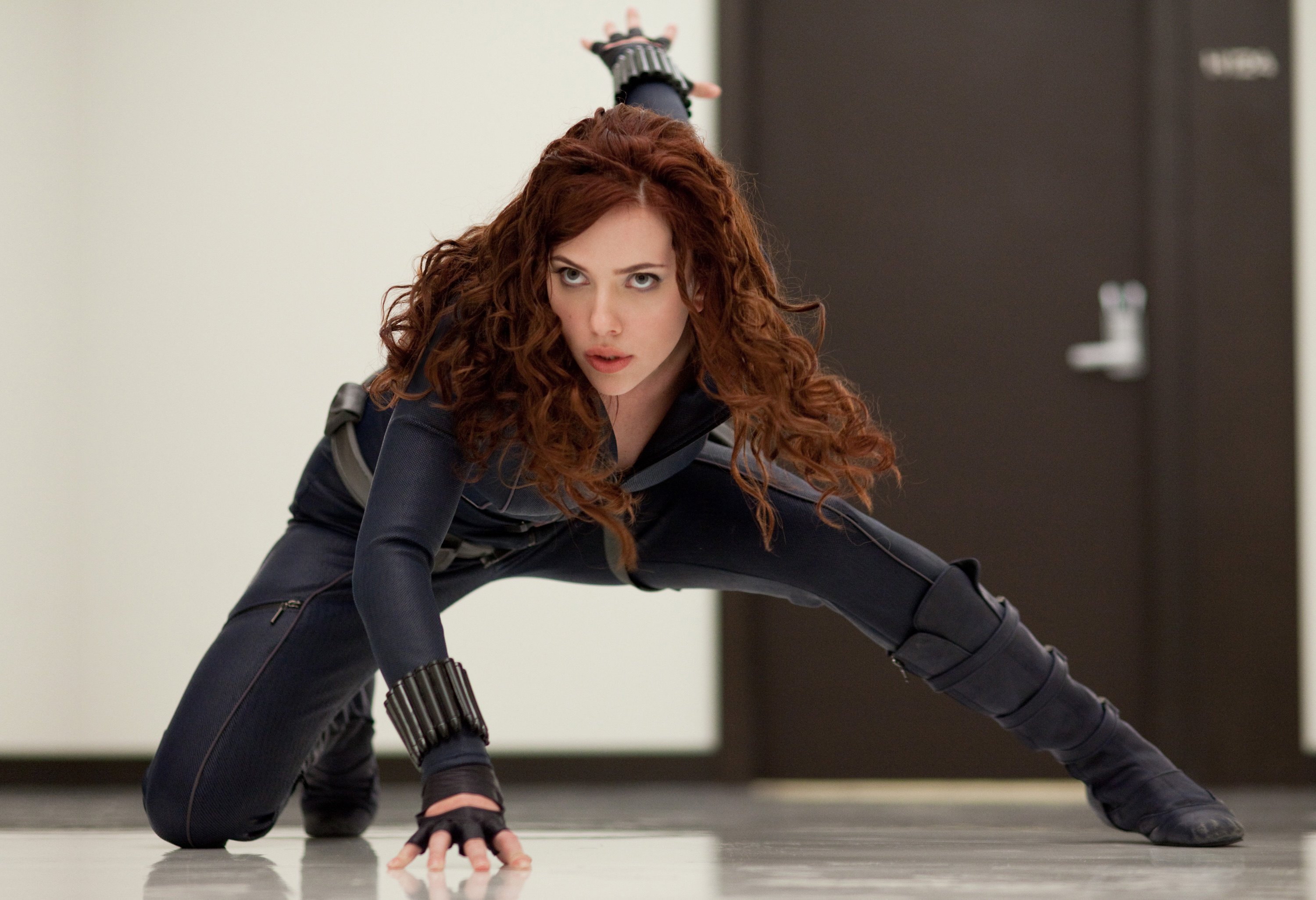 To the casual Marvel follower, Black Widow or Natasha Romanoff (Romanova in the comics) was always a side character. Sure, she's had solo outings, but she was never really considered a banner bearer the same way Cap or Spidey were. In the MCU, she wasn't even the first female character to score her own movie. Captain Marvel (Brie Larson) beat her to it. Yet, through it all, she proved to be a reliable team player. Finally, after several flubbed attempts at a solo outing, here comes her shot.
This eponymous spin-off finally – albeit belatedly – sheds light on her origin. For starters, we learn that "Black Widow" really is a code for women brainwashed to become foot soldiers for a man named General Dreykov (Ray Winstone) as part of the Red Room program. The film begins with barely adolescent Natasha and her younger sister, Yelena, as daughters of Russian immigrants based in Ohio. Their idyllic suburban life doesn't last long. And, soon, find out it's all an act. Daddy Alexei (David Harbour) is really the super soldier Red Guardian, while Mommy Melina's (Rachel Weisz) a former Black Widow herself. Now, they must flee. And cue opening montage backed by a perplexing cover of Nirvana's Smells Like Teen Spirit to show what happens to the girls as they are sent to the Red Room for training.
Fast forward to 2016, and we finally see Natasha in familiar form, fresh from the pivotal events of Captain America: Civil War. A massive fallout had split the Avengers into two factions and, recap: she's Team Tony. Now a fugitive for violating the Sokovia Accords, she flees to Norway and reunites with her associate, Rick Mason (O-T Fagbenle). Her visit isn't as covert as she thinks. Unbeknownst to her, vials containing antidotes to the mind control agent used on Black Widows were planted in her vehicle, which triggers an attack from the enigmatic Taskmaster (Olga Kurylenko).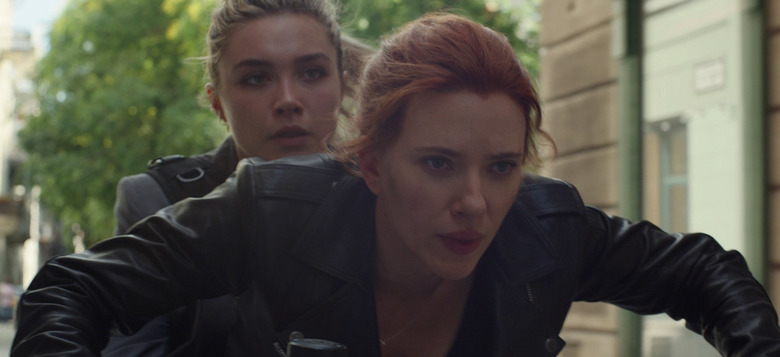 This leads to a reunion between Natasha and the grownup Yelena (Florence Pugh, Midsommar, Little Women), who had just awakened from her trance. After an initial scuffle, the sisters team up to infiltrate the Red Room's aerial facility and free the Black Widows for good.
By then, it's clear that coming to terms with one's past is now the central theme. The sisters free Alexei from jail and locate Melina, now a scientist living outside St. Petersburg. Inevitably, more questions are raised and grievances, brought up – especially on the part of Yelena, who had the most to lose from her family's separation years prior.
What follows is an unusual pseudo-reunion that's part seriocomic and part riveting. This is where it all takes form, when the erstwhile spies redefine a dynamic with their long-lost foster daughters. Eventually, the family winds up in the Red Room, where Natasha finally faces Dreykov to settle the score and uncover more truths.
Director Cate Shortland herself considers this a detour from her element. Prior to this, she's only done three features in her homeland Australia, spanning three genres: rom-com, drama, and horror. This is her first foray into action and what a way to start. Of course, expect the usual MCU trappings, with fight scenes and action sequences that defy every conceivable law of physics. There will never be a shortage of that here. Ever. But stealing the show throughout is ScarJo's former Oscar rival Pugh, who delightfully balances well-timed comic relief with subtle pain. Sure, this is Natasha's moment, but Yelena did eventually inherit the codename in the comics, and most likely, it's the same direction the movies will take. So, yes, she deserves her share of the limelight this early. Fans can only look forward to more of her sarcasm, whenever she decides to pop out. Hopefully, soon.
Still, seeing Natasha on-frame one last time does feel bittersweet, considering that this is all pre-Thanos Snap and pre-End Game. We know what follows and it's the point of no return. So, tardy as all this feels, a degree of sentimentality manages to prevail. Whether or not we really paid attention to her character over the years, we can't help but agree: It's been a good run.