Realistically, it takes more than 525,600 minutes to catch a break. One person who knew that well was Jonathan Larson. For years, the songwriter-playwright grappled with self-doubt, rejection, and writer's block before finally scoring with Rent, a Gen-X update of Giacomo Puccini's La Boheme. Since opening in 1996, the rock musical about struggling artists from Lower Manhattan has enjoyed tremendous success, with several awards, a slew of revivals, and countless covers of "Seasons of Love" in its wake.
Tragically, Larson didn't live to witness the impact of his masterpiece. He never even got to hear the initial applause. On January 25, 1996, he passed away of an undetected aortic aneurysm on the very day the musical had its first off-Broadway preview show. He was only 35.
To classify this film as biographical would be tricky. The source material strictly wasn't. Instead, it started as a monologue written by Larson based on his own struggles. The onomatopoeic title refers to a clock ticking before a bomb explodes – his metaphor-of-choice for time running out. Such was the predicament for the protagonist, Jon (as in "Jonathan"), who dreaded turning 30 in the midst of career limbo. "Who cares about a birthday?", he sings, jaded, in the paradoxically bouncy opener, "30/90" – one of the several songs to make it to the film intact.
It wasn't until after Larson's death when playwright David Auburn reimagined the piece as a three-actor musical. The film further expanded that concept by adding a wider cast and shoehorns in the biopic elements, except with fictionalized support characters. The opening voiceover reinforces as much: "Everything you are about to see is true…except the parts Jonathan made up". If that sounds convoluted, don't worry. Just wait 'til the fun begins. Props to screenwriter Steven Levenson (Dear Evan Hansen) for fusing the elements well, amidst occasional strains.
There couldn't have been a better vehicle for first-time film director Lin Manuel Miranda, who already had a phenomenal 2021 from the get-go. Last June, Jon Chu's film version of his debut musical, In the Heights, opened to glowing reviews. Then, he voiced a singing kinkajou in the Sony/Netflix animated feature Vivo, released in August. And, just recently, he provided songs for Disney's 60th, Encanto, which was released over the holidays. This is arguably the high point. With the original being one of Miranda's major career inspirations, this project fits him most like a glove. You can say it's personal.
And sure, you can call it his a love letter to Broadway as well. Watch for the cameo-laden Sunday sequence at the Moondance diner, with appearances from Brian Stokes Mitchell, Bebe Neuwirth, Joel Grey, and the original Rent cast, just to name a few. Even Miranda himself briefly appears as a cook.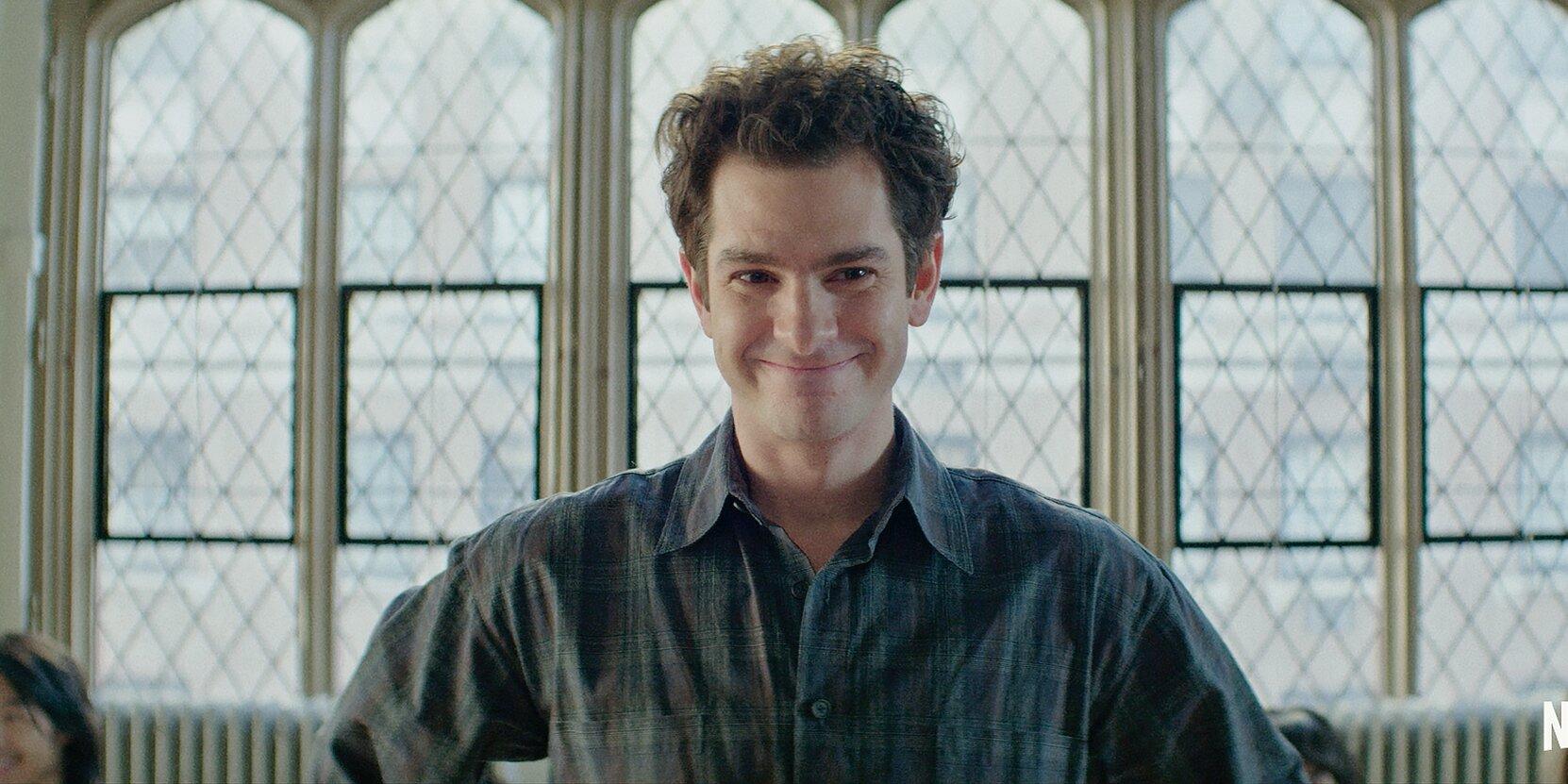 The most surprising revelation, however, would be Andrew Garfield, who was the first and only choice for the lead, despite being a non-singer. The Oscar-nominated actor was cast based on his Tony-winning turn in Angels in America and endured a year of vocal training to fit the bill. Lo and behold, he soars. It's an invigorating performance – sometimes cloying, often over-the-top, but never off-key and certainly never boring. It feels like we're being introduced to the actor again. But, really, this might as well be his career-best.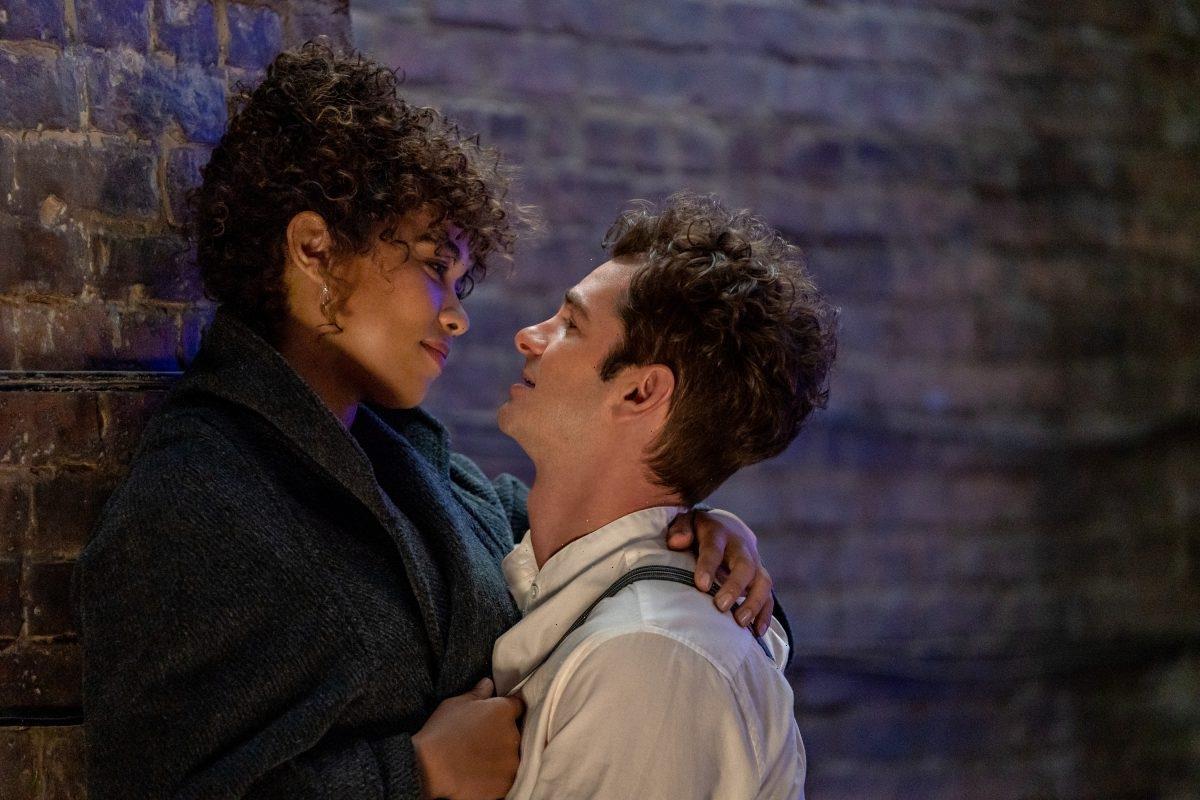 As with the stage version, Larson's struggles take the spotlight as he traipses between making ends meet and sustaining his ailing career. Garfield embodies all that with grit and grace. Throughout the film, he's shown accepting short-term advertising gigs from his best friend Michael (Robin de Jesus), a failed actor, and working in Moondance with waitress Carolyn (Pose's MJ Rodriguez, herself an alumna of Rent). His last shot at a breakthrough is his passion project Superbia, which he skirmishes to complete in his dowdy apartment and pitches incessantly to the powers-that-be. This robs him of precious time with his girlfriend, former dancer Susan – played by Alexandra Shipp, who's finally maximized after being wasted as Storm in the recent X-Men movies.  
Nevertheless, Larson trudges through the workshops, thanks to constant support from his colleagues Roger (Joshua Henry) and the charming Karessa (Vanessa Hudgens, another Rent graduate). A connection with the latter is hinted at, but never deeply delved into, making her character feel under-explored. At least Hudgens gets to sing a lot.
Sadly, no one really sees promise in Larson's sci-fi rock musical, not even its producer Ira Weitzman (Jonathan Sherman) nor Larson's agent, Rosa Stevens (Judith Light). It's Stephen Sondheim (Bradley Whitford) who spots Larson's overall potential. Listen for the real Sondheim "appear" as voicemail later in the film. The theater legend died two weeks after the premiere.
Larson's eventual fate never gets fully depicted onscreen. Instead, we're treated to a voiceover footnote, followed minutes later by a contrastingly joyous final shot of Larson with his loved ones. It's a logical creative decision, given how that would have jarringly diverged from the film's overall buoyant tone. Unfortunately, that quick fix also deprives viewers of a more tangible emotional denouement, making the ending seem abrupt.
In this hybrid of adaptation and biopic, the biopic half never fully takes form, which hints at missed narrative opportunities. Luckily, the adaptation half more than provides the lifeblood, with the songs resonating more than ever in their newfound medium. Appropriately, it's the music that ties up the loose ends and propels the film, right up to the exultant, tear-inducing finale, "Louder Than Words". Moreover, it's what makes the film a triumphant sing-along journey – one that's bound to change the career course of everyone involved, especially Garfield's, in more extraordinary ways than one.
tick, tick…BOOM! is streaming on Netflix.