There are two ways to explain the title. As an acronym, it stands for "Child of Deaf Adults", which obviously alludes to the protagonist. As a non-acronym, it signals the conclusion of a song. Contradicting as the two definitions may seem, it's that very duality which serves as the essence of this story. In other words, both are relevant to the plot.
CODA is a remake of Eric Lartigau's La Famille Bélier, a story of a promising young singer and her hearing-impaired family.Apart from being multi-awarded, the 2014 original soared at the French box office. That likely accounts for co-producer Philippe Rousselet's eagerness to retell the story, this time to a transatlantic audience. It was he, along with producer Patrick Wachsberger, who chose Orange is the New Black writer Sian Heder to both write and direct this American iteration, now set in Gloucester, Massachusetts. The film was an instant hit when it opened in Sundance Film Festival, and was immediately acquired by Apple soon after.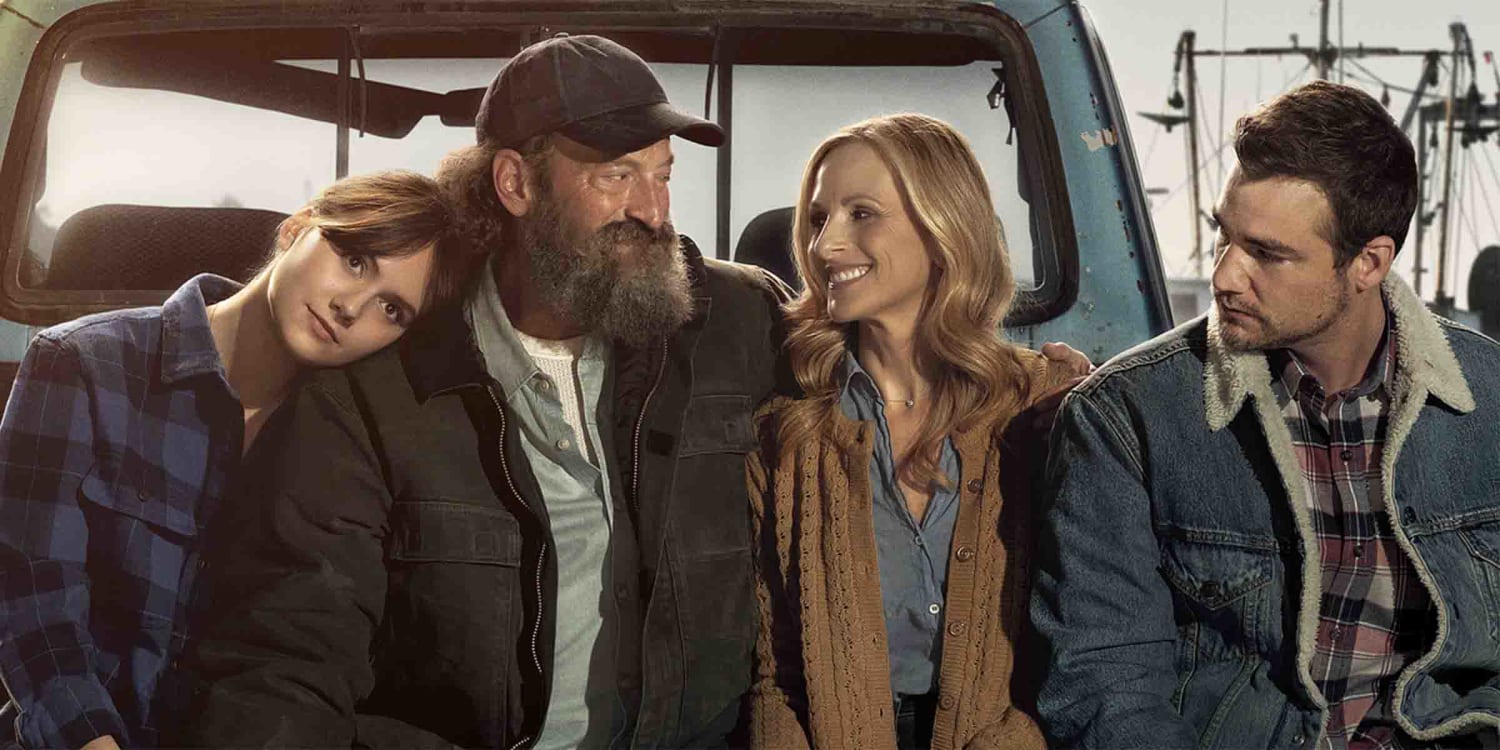 In this version, the teen heroine is named Ruby Rossi, played with fierce dynamism by British actress Emilia Jones (Kinsey in the Netflix series Locke and Key). At the onset, Jones is already a good singer, so that part's taken care of. It's her nine-month crash course in American Sign Language which proved to be more grueling. Well, the groundwork was certainly rewarding, because she shines all throughout.
Actual deaf actors play Ruby's kin and it's revitalizing to see those characters portrayed as headstrong and unbothered. There's quirky father Frank, played with salt-of-the-earth charm by Troy Kotsur. And there's impulsive older brother Leo, played with tenacity by Daniel Durant. It was Oscar winner Marlee Matlin who strongly lobbied for this authentic casting direction. She wouldn't have had it any other way. Thankfully, she's on board as feisty and overbearing mom Jackie – a departure from her relatively timid role in Children of the Lesser God.
Then we go back to Ruby, whose situation predisposes her to unorthodox routines. She spends her mornings joining Frank and Leo fishing at sea and her afternoons evading the campus mean girls. Compassion and awareness will always be an issue in both real and reel life. Luckily, there's music, which is Ruby's real sanctuary, even if her upbringing meant there was no one at home to share the passion with. So, when the opportunity to join the school choir presents itself, she is bequeathed with new purpose – especially when choir head Mr. V (Eugenio Verbez) discovers her potential.
The subsequent bulk of the movie shows Mr. V training Ruby for an upcoming recital, where she's assigned a duet partner, Miles (Sing Street's Ferdia Walsh-Peelo), and pushing her to audition for Berklee College of Music. Cue in lots of excerpts of Marvin Gaye and Tammi Terrell's You're All I Need to Get By and Joni Mitchell's Both Sides Now, respectively. Soon, we learn the narrative significance of those two songs. Just review the lyrics. Naturally, the conflict ensues from the tug-of-war between personal calling and familial responsibility. Should Ruby pursue music studies, or should she spend the remainder of her adolescence helping in her family's fishing business? The answer is spoon-fed fast enough, through a rather perfunctory final montage.
To be blunt, the plot's simplicity doesn't offer much room for surprises. But it is the right route to take. It's really "Crowd Pleaser or Bust" for this type of tale; forcing twists would have been messy. But despite the overall predictability of this coming-of-age vehicle, it's the sheer likeability of the central family that prevails. Their collective charm and chemistry keeps this film in tune throughout, even if it ultimately feels rushed by, well, the coda.
CODA is streaming on APPLE TV.