With the world still on hold, many industries are still struggling to regain their footing. Among the hardest hit sectors is the film industry, with cinemas closing worldwide and slews of freelancers losing projects, if not their jobs entirely. Inevitably, related events we normally anticipate this time of year are no longer pushing through, primarily because their very nature defies social distancing conventions and protocol.
In response to that, the Tribeca Film Festival joined forces with 20 other international festivals for a once-in-a-lifetime collaboration. The We Are One: A Global Film Festival is a 10-day festival, which began last May 29 and will run until June 7. The roster includes over a hundred curated films and panel discussions, including 13 world premieres and 31 online premieres.
The selections will be available on the We Are One YouTube Channel at varying limited periods. Some will screen for one time only. Others will be available a week after the premiere. While they can be streamed for free, We Are One has provided viewers the option to donate any amount for the benefit of COVID-19 relief efforts. The donate button can be found below each Youtube clip.
Personally, I still look forward to reverting to the big screen experience soon, but this virtual event is a golden opportunity for any cineaste who's never attended any of the participating festivals.
Here's a run-through of what I saw within the first three days:
THE STORIES THAT PREPARED US (Web Series/We Are One). This 9-minute supercut ruminates on the pandemic through snippets from various films and TV shows, like 1995's Outbreak to 2001's Osmosis Jones. And, guess why The Shining was included. It's slick commentary, and as far as binge-worthy quasi-prophecies are concerned, The Simpsons is shaking.
TRAVELING WHILE BLACK (360 VR/We Are One). Roger Ross Williams helmed this powerful voice-over vignette, which confronts the restrictions black people in America face up to this day. The 360 VR effects add further insight: you can look around, but you're stuck on the same spot. And given the recent heartbreaking turn of events in Minneapolis, its inclusion becomes even more gut-wrenching. Suggested companion piece: the Tribeca entry, When I Write It, about two black teens striving to promote their art in modern-day Oakland.
BILBY (Short Film/Annecy). A peculiar marsupial becomes reluctant guardian to a puffy white bird in this Aussie DreamWorks production. Among Annecy's kid-friendly entries, this has the most franchise-worthy protagonist.
WHITE ECHO (Short Film/Cannes). It's a hit-or-miss directorial foray for actress Chloë Sevigny, but it does succeed in creating an eerie atmosphere. This tale of a young woman who discovers the extent of her supernatural gifts has intrigue to spare, even though the final reveal plays like a millennial Exorcist knockoff.
THE DISTANCE BETWEEN US AND THE SKY (Short Film/Cannes). Two strangers meet at a gas station. Innuendoes ensue. Dialogue and simplicity are just some of the strongest suits of this sublimely-filmed piece by Greece's Vasilis Kekatos. It won the Short Film Palme d'Or, Cannes Film Festival's plum prize for short films.
CRAZY WORLD (Feature/Toronto International Film Festival). An outrageous production backstory can sometimes make the unwatchable, well, at least marginally watchable. Such is the case of this laughably shoddy action flick about a group of child-snatchers who unwittingly kidnap "kung fu" kids. It can't bear much scrutiny, really. But considering that this is director Nabwana I.G.G.'s third international release under his no-budget Wakaliwood (a Ugandan slum's answer to Hollywood) "super-studio", you can't help but applaud the audacity.
TOTO (Short Film/Tribeca). This charming futuristic bedtime story by Marco Baldonado is about a 90-year-old who programs her beloved robot to learn family recipes. Unfortunately, those recipes are suddenly erased when her visiting granddaughter updates the software. Who's the more technologically-inept age group now?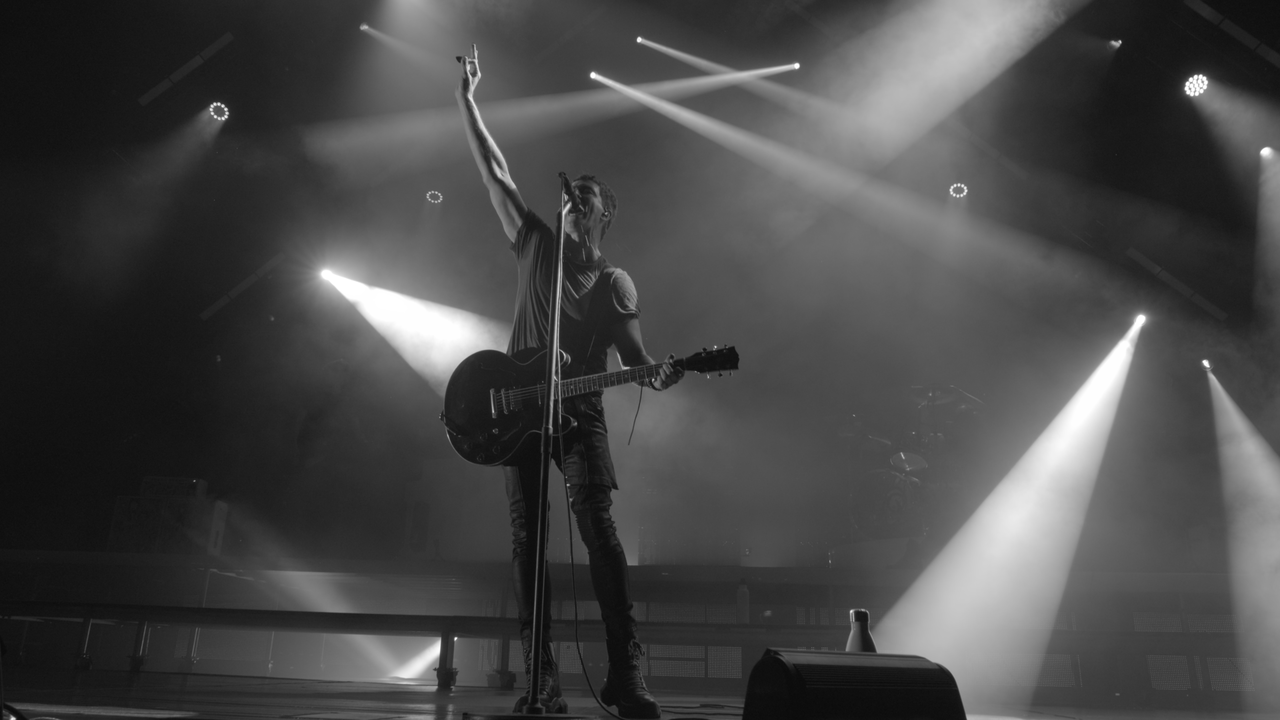 MOTORCYCLE DRIVE BY (Short Film/Tribeca). It's not uncommon for a band to attribute career longevity to a single song. For 90s grunge band Third Eye Blind, it's not their biggest hit. This semi-charmed slice-of-life documentary recounts how an obscure track from their self-titled album amassed cult status over the years and attracted huge crowds to their recent tour, despite having no new album to promote.
THE LIGHT SIDE (Short Film/Tribeca). A Sith Lord abandons life of tyranny far, far away and moves to the Bronx in this clever parody by Ryan Ebner. Joseph Ragno (The Shawshank Redemption) plays the retired dark lord with such subtle intensity, that it's hard to believe George Lucas never cast him before.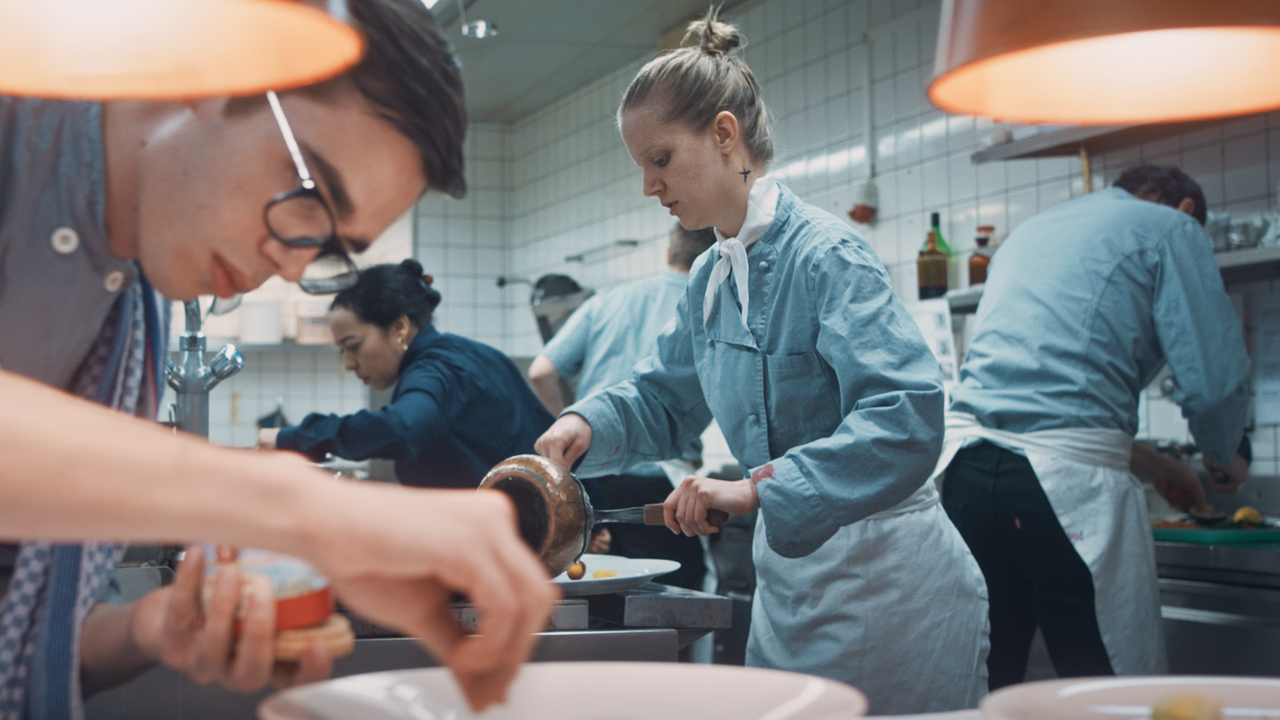 CRU-RAW (Short Film/Tribeca). Every budding chef knows that, in order to thrive in that industry, a lot of blood, sweat, and tears must go into every dish. This riveting concoction by Swiss director David Oesch takes that adage quite literally.
LATE MARRIAGE (Feature/Jerusalem Film Festival). A 31-year-old bachelor of Georgian lineage is pressured to finally marry in order to uphold tradition. But in truth, he's in love with a divorced single mother three years his senior, which defies his parents' archaic beliefs. Released in 2001, this Ophir-winning film by Dover Kosashvili earned acclaim for its radical presentation of intimacy amidst stifling cultural pressures. It was also Israel's submission to the Oscars' Foreign Language category that year. The near-lack of a resolution makes the story almost difficult to stomach, especially if you're from a different cultural sensibility. But it's also why it hits the target.
BRIDGES OF SARAJEVO (Feature/Sarajevo Film Festival). A short film showcase in itself, this omnibus was spearheaded by film critic Jean-Michel Frodon in 2014 to mark the centenary of World War I. 13 renowned European directors joined forces for this undertaking, with each vignette offering a distinct take on how Bosnia evolved (and devolved) since the unrest.
The bookends provide the narrative structure, with My Dear Night (Kamen Kalev) depicting the final hours of Archduke Franz Ferdinand, as the bravura opening. While Quiet Mujo (Ursula Meier), where a boy loses his soccer ball in a veterans' cemetery, is the appropriate evocative coda.
But, really, it's the more avant garde pieces that provide the cerebral heft. Highlights include Réveillon (Christi Puiu), where a Romanian couple discuss a history book before going to bed; and the no-dialogue Réflexions (Sergei Loznitsa) where still images of soldiers are juxtaposed with reflections of modern-day Sarajevo. Then, there's the legendary Jean-Luc Godard employing his signature jump-cut imagery in his entry, The Bridge of Sighs.
The resulting patchwork is not always cohesive, and perhaps, it's not intended to be. The contrasting styles and points of view are enough to make this experience both overwhelming and rewarding.