TICKET OF NO RETURN (Feature/Berlin International Film Festival). Anyone who's seen, or has attempted to see, Holy Motors might be inclined to check out this underrated 1979 classic, the first of German director Ulrike Ottinger's Berlin Trilogy. It follows a lonely and enigmatic woman, known only as "She", who books a one-way flight to Berlin and wanders its streets under the influence. It's easy to pigeon-hole this New Wave German sampler as social commentary, especially with a trio of sociologists pontificating the heroine's every drunken move. But it's best appreciated when dissected and discussed on every level, or, at the very least, while marvelling at the eye-popping visuals.
INABE (Short Film/Tokyo International Film Festival). A pig farmer reunites with his sister who finally returns home after 17 years, with her newborn baby in tow. Naturally, the siblings catch up and start revisiting their favorite spots in the picturesque titular town. There's a subtle hint of fantasy halfway through this Koji Fukada short, which hints at an emotional power-punch of a twist. But, as with many Japanese dramas, it's presented with beautiful restraint and masterful storytelling.
CERULIA (Short Film/Guadalajara International Film Festival). If stop motion master Jan Svanmaker remade Coraline, the end product would probably resemble this goth puppet show. This spellbinding short by Sofia Carrillo follows a woman who pays one last visit to her childhood home.
ANNA (Short Film/Cannes Film Festival). This BAFTA shortlister opens at a meat shop, and it's the perfect mis-en-scene to set us up for what follows. A middle-aged Ukrainian woman heeds a radio ad and attends a party organized for wife-seeking foreign men. This piece by Derek Berenson also won Best British Short at the 2019 British Independent Film Awards.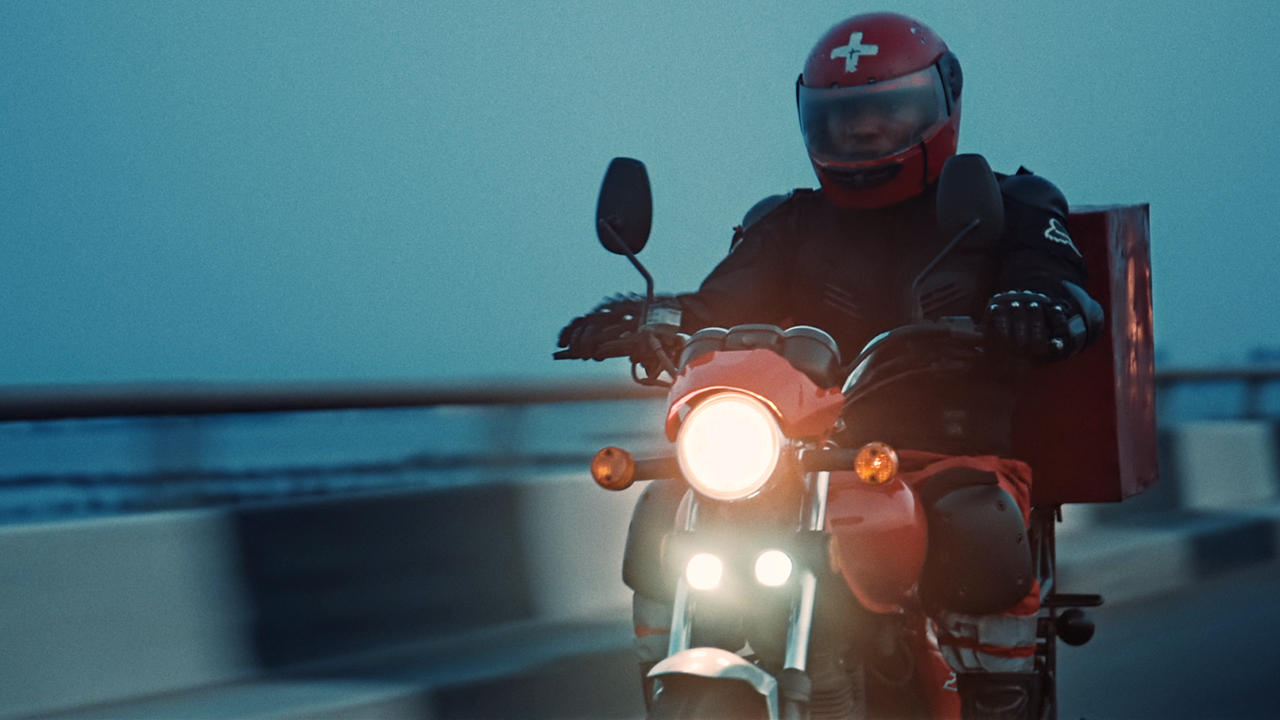 BLOOD RIDER (Short Film/We Are One). Jon Kasbe's entry follows a rider who regularly hurdles both Nigeria's blood crisis and gridlocked traffic to deliver blood to critical patients. It's suspense, minus the melodrama. And, to an extent, it echoes the plight of delivery riders during quarantine. At this time of reduced mobility, this story is a sobering reminder of what some people have to risk for the convenience and sustenance of others. They're not doing this to be hailed unsung heroes. It's their livelihood.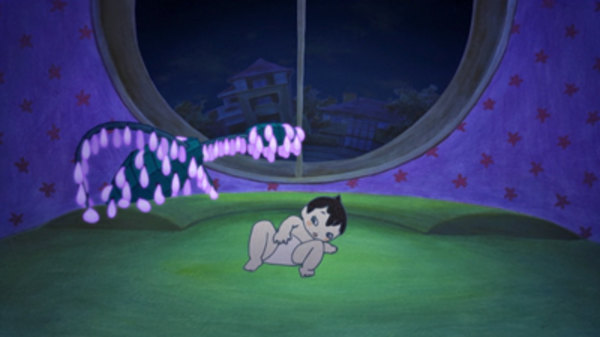 GENIUS PARTY: HAPPY MACHINE (Short Film/Tokyo International Film Festival). Maasaki Yuasaka's contribution to the Genius Party series is about an infant who enters a surreal world when his nursery is destroyed. Whether or not you look past the phantasmagoria, the message is crystal-clear. Our world has become so crazy; nobody really has an idyllic childhood anymore. It's a frightening thought presented in trippy animation.
BUTTERFLIES (Short Film/Cannes Film Festival). A North Israeli family embarks on what could be their last road trip together in Yona Rozenkier's poignant short. Considering its succinct 8-minute running time, it still feels like a complete emotional journey.
TAPI! (Documentary/International Film Festival Rotterdam). A Christian church in Kenya seeks to outlaw an age-old healing ritual known as utapishi, on the grounds of being "demonic". This documentary by Jim Chuchu is a disquieting study on cultural eradication.
SHIRAZ: A ROMANCE OF INDIA (Feature/BFI London Film Festival). Restored to full grandeur with new music by Anoushka Shankar, Franz Osten's 1928 epic still enthralls. The lavish production pulls all stops in retelling the love story that led to the construction of one of the world's treasured monuments – The Taj Mahal. It's a sight to behold, even if silent films aren't your cup of tea.
BEYOND THE MOUNTAIN (Feature/Guadalajara Film Festival). A typist is forced to confront his past after finding his mother dead with a mysterious letter in hand. Director David R. Romay's debut feature could have benefitted from more constant pacing and less of the tepid romantic subplot, but the jarring finale still satisfies.
MARY IS HAPPY, MARY IS HAPPY (Feature/Venice Film Festival). Adapted from an actual teenager's Twitter feed, this madcap coming-of-age film follows Mary (Patcha Poonpiriya) as she spirals through her teen struggles, from elusive crushes, exploding smartphones, and the looming likelihood that her best friend Suri (Chonnikan Netjui) will move away. Above all that, she also has a yearbook to finish. To build a cohesive story around 410 consecutive tweets has its creative perks, but Nawapol Thamrongrattanarit's feature inevitably meanders and succumbs to overlength. It's Poonpiriya's fierce performance, which pulls everything together and sustains emotional momentum all throughout – especially when things take a turn for the worse.
SISTERHOOD (Feature/International Film Festival & Awards Macao). A love letter to pre-handover Macau if there ever was one, Tracey Choi's directorial debut creates a brilliant parallel between a crossroad in her homeland's history and the deterioration of a friendship. It tells the story of Sei (Gigi Leung), who's built a quiet life in Taiwan since leaving her native Macau. But when she learns about the death of her best friend, she journeys back home for the first time in 15 years. Naturally, the trip conjures memories of her younger self (Fish Liew) working with Ling (Jennifer Yu) at a massage parlor and eventually ended up moving in with her. There are undertones here that could have been excavated deeper and might have further substantiated the falling out. Still, there's more than enough emotional gravity to make this saga a worthwhile tearjerker.